Glimpses of German History
Created by the German History Society, the series 'Glimpses of German History' is designed for students, educators, and interested parties to learn more about Germany's vibrant and interesting history through discussing everyday objects from its past. With expert commentary from leading academics in the field, this series will speak to a range of historical periods to help better understand German History as a whole.
Catch the 'Glimpses of German History' trailer on the GHS Youtube Channel
Calling all students with an interest in German history and culture!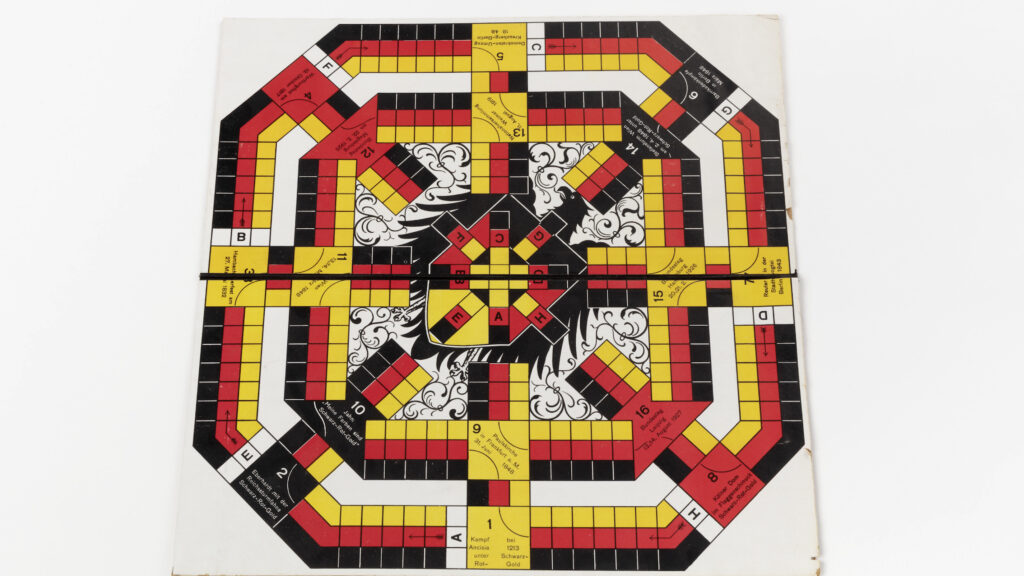 Episode 1: The Eichstätt Garden Book
Ulinka Rublack examines an elaborately illustrated botanical book, the Hortus Eystettensis (1613). She uses this famous work to tell us about the invention of botanical gardens, the development of artistic techniques to capture their details for research and enjoyment, and the surprising expense of producing such a beautiful object.
Episode 2: German Eating Habits of the 17th & 18th Century
Panos Doudesis examines the Frauenzimmer-Lexicon (1715) and a handwritten recipe for spinach strudel (1735) by a chef named Maria Euphrosina Kumberger to show what we can learn from historical cookbooks about eating habits we take for granted.
Episode 3: The 100 Mark Bank Note
Neil Gregor shows us how the design of a German 100 Mark banknote (1908) offers fascinating insights into German political culture leading up to the First World War.
Episode 4: WW1 Prisoner of War Plate
Tim Grady tells us about a plate made out of a saucepan lid (1914-1919) by a German prisoner of war held at the POW camp in Handforth, Cheshire. He uses it to tell us about the lives and experiences of POWs during the First World War.
Episode 5: The Reichsbanner Board Game
Benjamin Zieman takes a look at a board game (1928) produced by two members of a organisation called the Reichsbanner Black-Red-Gold, which defended the Weimar Republic and democratic governance. This quirky game offers unexpected insights into the habits of those many Germans who stood up against radicals like the Nazis and Communists.
Episode 6: The Red Cross Letter
Anthony Grenville shares a piece of family history, a Red Cross letter (1942) sent by his maternal grandparents before they were deported from Vienna to Theresienstadt and subsequently murdered by German authorities. The letter offers poignant insights into Jewish life in Vienna under Nazi persecution and the importance of maintaining these family stories up to the present.
Episode 7: Telephone Exchange Book
Katrin Schreiter shows us a German-English phrase book (1945-1949) produced by the British military government during the occupation of Germany after 1945. It was used by her mother, who was a telephone operator during and after World War II, and it gives us unique insights into how West Germans tried to integrate constructively into Europe.