The German History Society is delighted to finally announce the winners of our 2021 Undergraduate Essay Prize, after some COVID-related delay.
The first-place winner was Charlotte Dos Remedios (University of Warwick), pictured below, whose work on "Women's Bodies in Auschwitz: An Exploration of the Psychological Implications of Malnourishment on Female Prisoners" was awarded the top prize of £300.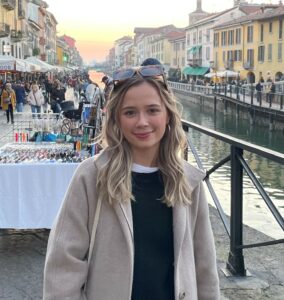 Our joint runners up were Anastasia Rasch-Murphy (University of Warwick, pictured below), who submitted an essay on: "Remembering the Marginalised: Epilepsy and Epileptics in Nazi Germany, 1933-1945", and Charlotte Rayner (University of Exeter), who submitted an essay on: "Visions of Nationalism: The Role of the Imperator-class Liners in Imperial Germany's Nation Building, 1910-14". Both runners up were awarded a prize of £100.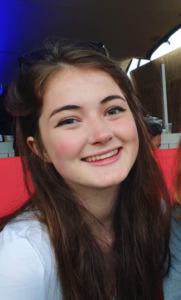 A huge congratulations to Charlotte, Anastasia, and Charlotte, whose essays all deeply impressed the judges.